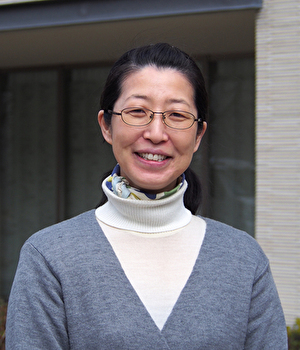 Mika Suzuki
Uehiro Research Fellow
Field:Research ethics, Bioethics
Mika Suzuki
Uehiro Research Division for iPS Cell of Ethics Center for iPS Cell Research and Application(CiRA)
The more advanced the research is, the more difficult it is for the public to understand it. This is why it is incumbent upon researchers to show the public they are conducting research in an appropriate manner. This is especially important where research involving human subjects is conducted. It is critical that systems to protect the welfare of research subjects are firmly established. As a clinical research specialist, I would like to use my knowledge base and skill set, in cooperation with clinical researchers, to work towards building these systems.
Biography
1998 Graduated from Faculty of Sciences,
          Department of Biology (Molecular biology),
          Hirosaki University 1998-2003 RIKEN
2008 MPH, Clinical Research Coordinator Course,
          School of Public Health,
          Graduate School of Medicine, Kyoto University
2013 Researcher, Uehiro Research Division for iPS Cell Ethics,
          Center for iPS Cell Research and Application
Research activities
Selected publications
Sato, K., Suzuki, M. Standards of conducts for biostatisticians and stem cell researchers: A call for self‑formulated aspirational ethics over built‑in prohibitive ethics. Science and Engineering Ethics. 2022; 28(2). DOI: 10.1007/s11948-022-00366-5.
Yamanaka, M.,

Suzuki, M

. and Sato, K. Patient perspectives on research use of residual biospecimens and health information: On the necessity of obtaining societal consent by creating a governance structure based on value-sharing, Research Ethics, First Published April 17, 2020; January 2021;17 (1): 103–119.

Suzuki, M

., Sato, K. Description and evaluation of the research ethics review process in Japan: proposed measures for improvement. Journal of Empirical Research on Human Research Ethics. 2016; 11(3): 256-266. DOI: 10.1177/15562646|6660644.
Kamisato, A., Iwae, S., Iijima, Y., Aizawa, K.,

Suzuki, M

., Muto, K. Survey of "Research Ethics Support" for understanding current conditions and organizing the concept of support. Bioethics. 2015; 25(1): 123-132.
Fujita, M., Yashiro, Y.,

Suzuki, M

. Throwing the baby out with the bathwater: a critique of Sparrow's inclusive definition of the term 'in vitro eugenics.' J Med Ethics. 2013 Aug 28.

Suzuki, M

., Sato, K. Some Suggestions for Improving the Research Ethics Review System in Japan, Based on a Study Involving Interviews with Committee Members and Investigators Regarding Clinical Research Conducted in FY 2008 at an Institution. Jpn J Clin Pharmacol Ther. 2010. May. 41(3):113-124.