Internship Opportunities
Cancellation of 2021 CiRA Research Internship Program
For details, please visit CiRA webpage
---
We welcome internship students interested in ethical challenges of stem cell research. If you are interested, please feel free to contact us. We are looking forward for your application.
Eligibility: Undergraduate (mainly the 3rd and 4th year) and graduate student who wish to enroll in CiRA
 ※ If you are looking for student opportunities, please click here.
Period:1-4 consecutive weeks in summer season (from June to October) 
Participation fee:
 Domestic university students: Free
 Overseas university students: 29,700 yen per month
 ※Students affiliated with the overseas university which concludes the Academic Exchange Agreement with Kyoto University are free from the above-mentioned fee.
Travel and lodging expenses:
 Travel expenses: Return fare to CiRA
 Lodging expenses: Maximum 5,000 yen per day
 ※Travel expenses are paid in accordance with the Kyoto University Regulations. Please note that travel expenses will not be provided if you have other affairs before and/or after the participation. 
Number of positions:Maximum 2 people(1 person each for Fujita lab. and Minari lab.)
Application deadline:
 Domestic university students: May 29 (Fri.), 2020
 Overseas university students: March 6 (Fri.), 2020


【Application and Inquiry】
Please contact through web form below.
※For details of the internship program, please refer to CiRA web site.
Message from the Misao Fujita Lab.
Research on creating human organs in animal bodies or artificially creating germ cells by using iPSCs is now going on.
How far can the community allow such research to go on? If such research is allowed, what kind of regulations are necessary?
We are only division for humanities and social sciences in CiRA and challenging ethical issues to which solutions cannot be found only through science.
Several faculty members with diverse academic backgrounds will kindly guide and lead you in a good environment where advanced scientific research is conducted and regulations are formulated.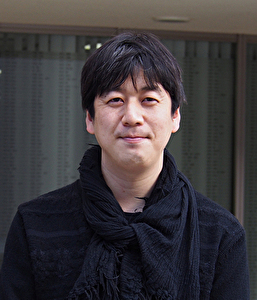 Message from the Jusaku Minari Lab. 
Let's think together about the "social meaning and values ​​surrounding cutting-edge life science research."
Contact