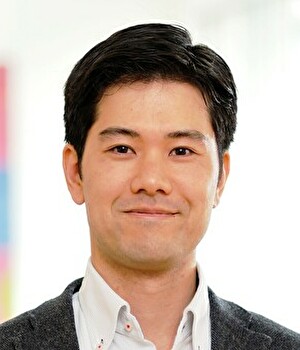 Go Okui
Research Fellow
Research Fellow
Field:Political Philosophy, Bioethics
Go Okui
Uehiro Research Division for iPS Cell of Ethics Center for iPS Cell Research and Application(CiRA)
My research has centered on the political thinking of Hannah Arendt, particularly with regard to the relationship between philosophy and politics over political judgment. In the field of bioethics, I am interested in how we can talk about bioethical issues that emerge with the advanced technological development of life science as public matters without sacrificing the integrity and nuances of academic discussions. Through my research, I hope to bring the insights of political philosophy and contribute to the vitalization of public debate on bioethics.
Biography
・2007 Graduated Summna Cum Laude from State University of New York at Albany,
           double major in Sociology and Economics
・2014 Enrolled Graduate School of Advanced Integrated Studies (GSAIS),
            Kyoto University
・2016 Japan International Cooperation Agency Volunteer in Bangladesh
・2017 MA (Integrated Studies), Kyoto University
・2017 Specially Appointed Researcher/Trainee at Social and Human Sciences Sector,
            UNESCO
・2018 Consultant at Mind and Life Institute
・2019 Graduated from Kyoto University pending Ph.D. dissertation
・2019 Part-time Researcher at GSAIS, Kyoto University
・2019 Philosophy Consultant at Phoenixi Co., Ltd.
・2020 Researcher, Kyoto University Institute for
            the Advanced Study of Human Biology
            Visiting Researcher, Uehiro Research Division for iPS Cell Ethics,
            Center for iPS Cell Research and Application(concurrent position)
Research activities
Selected publications
Okui G, Takeda S. Revisiting the measure of development: A critique of sustainametrics. Frontiers in Sustainability. 2022; DOI: 10.3389/frsus.2022.943202.
Sawai T, Akatsuka K, Okui G, Minakawa T. The regulation of human blastoid research: A bioethical discussion of the limits of regulation. EMBO Reports. 2022;e56045. DOI: 10.15252/embr.202256045.
Sawai T, Okui G, Akatsuka K, Minakawa T. The Implications of Rethinking the 14-day Rule for Research on Human Embryos. EMBO Reports. 2021; DOI: 10.15252/embr.202153726.

Okui G

. The Tension Between Philosophy and Politics and the Implication of Sensus Communis in Hannah Arendt. Studies for Practical Philosophy. 2018; 41:21-52.
Takeda S,

Okui G

, Fujimura N, Abe H, Ohashi Y, Oku Y, . . . Kimura S. The success of the link model programme in rural Bangladesh: An empirical analysis. Journal of Development Policy and Practice. 2018; (3)2.
Other
CIPSH and UNESCO (2017), Challenges and Responsibilities for a Planet in Transition. Proceedings of the World Humanities Conference, Liege, Belgium, 6-11 August 2017, CIPSH-UNESCO, ITM, Paris, Macao.